in stock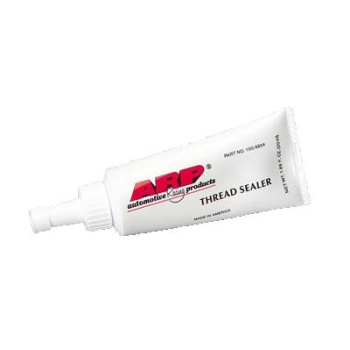 Zoom
ARP PTFE thread sealer 1.69 oz.
This high-quality thread sealant has been developed by ARP for sealing cylinder head bolts in wet-deck applications. It is also an excellent choice for sealing NPT plugs and fittings, or any other application that requires a flexible seal.
The PTFE lubricant additive acts as an anti-seize compound, while reducing the required installation torque (similar to ARP Assembly Lube) for accurate tightening torque. The non-hardening formula is compatible with steel, stainless steel, aluminum, and plastic. Unaffected by water, coolant, gasoline, and oil. Rated for -30° F to 550° F temperatures and up to 10,000 psi pressure. 1.69 oz (50 ml) tube.

Note: For sealing threads only. This is not a gasketing compound.